Welcome to the fifth installment of our eight-part webinar series about "The Seven Fundamentals of Mission-Critical Service Testing." In this series, Robert Schneider, from our training-partner WiseClouds, goes through what you should be thinking about if you're testing mission-critical services. Even if they're not necessarily mission-critical, you should probably be following these guidelines.
In the previous parts of the webinar series, Robert went through how, by leveraging best practices in the field, you can make sure your services are secure. In this fifth instalment of the webinar series we'll go through how you can get the most productivity from your developers and testers.
Next time Robert goes through how to make sure you are fully tracking your test results. Please check our blog over the next few weeks as we continue the series.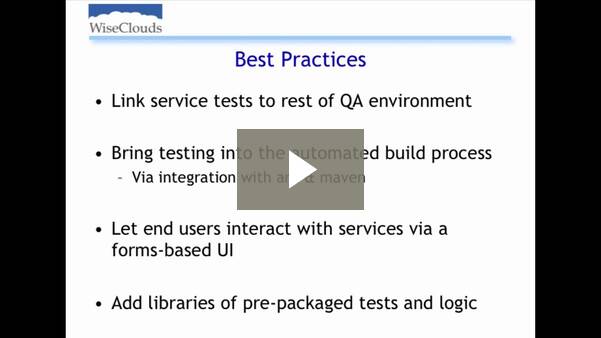 About the presenter: Robert Schneider is a senior consultant for WiseClouds, a SmartBear partner who offers training in using SoapUI. He has provided distributed computing, database optimization, and other technical expertise to a wide variety of enterprises in the financial, technology, and government sectors.
See also: